Discover IDEALIST planters
The IDEALIST brand appeared on the flower pot market in 2019.
We always loved flowers, but what was sold in hypermarkets inspired us with despondency. Rows of standard pots without any zest – that was boring. We wanted to challenge this monotony! Therefore, we decided to develop our own line of pots that perfectly meet the English conditions.
We adore flowers, and most of all, we are inspired by people who decorate their homes with them or use them in landscaping.
Your work and desire to create beauty is always and everywhere worthy of admiration. We would like to suggest beautiful pots to them, which will be something new among the current uniformity and emphasize the beauty of plants.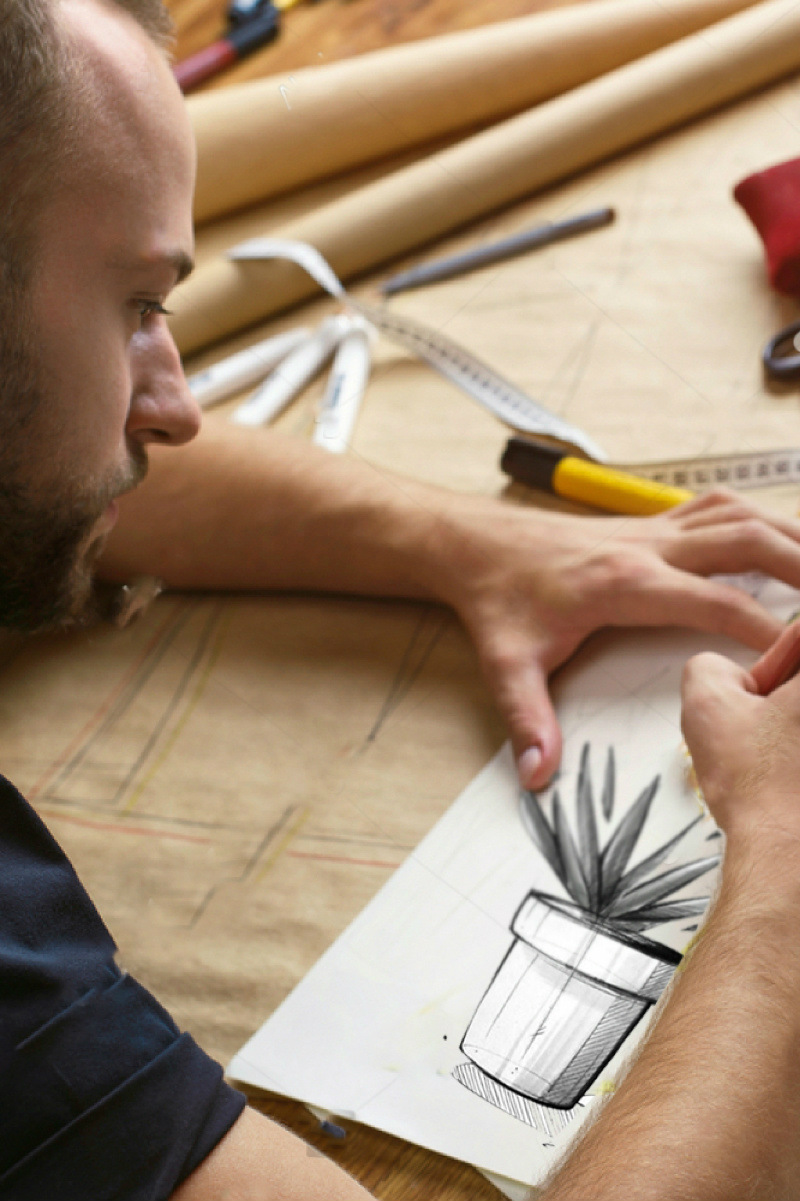 For private
and
commercial
IDEALIST brand values
We were born and raised in England and the horticultural culture is an integral part of our character. Remembering the words of Voltaire "the main thing in life is to cultivate your garden", we developed pots that could make your garden a place where you want to return again and again. We create products that easily fit into the design for Victorian and contemporary gardens and homes. Innovations in materials, in design and following the traditions of manual finishing of pots - all this means to us: Go with nature! We care about the ecology of our country and therefore we produce pots from materials that can be recycled and not clog nature. If our principles are close to you, choose the IDEALIST brand.
Frost-resistant material
Planters can be left outdoors year-round. They do not lose their performance or noble appearance for many years.
Suitable for outdoor use
The pots are made of durable fiberstone material, which give them increased resistance to climatic conditions.
Superior quality without the weight
Planters can be easily moved from place to place throughout the garden or premises.
Design for Victorian and contemporary gardens and homes
These pots are ideal for decorating gardens, patios, and finally residential and commercial spaces.
Produced using recycled materials
The pots are made from recycled materials and can also be recycled in the future. You will support the nature.
Developed in the UK
These pots' design and functionality are created specifically for the UK market.
Can I use these planters indoors and outdoors?
These planters are designed for outdoor use but can be lined using a waterproof liner if they are required indoors.
What are the planters made from?
The ingredients to the planters include: Composite stone powder, chopped Fibreglass and a fibreglass netting used from recycled materials.
Can the planters shatter or break?
The nature of the product as it is made from a stone powder composite, will naturally break if heavy impact is taken. Please be careful when transplanting or moving the planters from the existing location to another.
What will I expect from weathering on this planter?
These planters will weather naturally over time and depending on the colour of the surface the darkest and lightest planters will show mineral deposits from rainfall and dirt deposit from the ground dirt. This can be cleaned away using a soapy solution.
Do the planters have inserts?
These planters do not have inserts or a floating shelf. You are able to plant into these directly, please use some drainage material in the base of each unit to allow for flow of water to exit.
Can I raise the planters off the ground?
There is a raised lip already built into the base of the units, but in effect they can be raised further using levelled stone feet.
Can I repaint the planter?
Yes, with touch-up sprays available at DIY stores.
Do the planters have drainage holes?
Yes, the planters have drainage holes which are pre-drilled into the base of the unit.
Are the planters UV and frost resistant?
The use of high-quality materials and fibreglass makes the planters UV and Frost resistant, providing durability. Please be aware the units will weather over time naturally.
What is the best way to clean the planters?
Use a soapy solution with a clean microfibre cloth, using a gentle sweeping motion will clean the surface for any mineral or dirt deposit. Any abrasive pads/cloths used will scratch the surface of the planter.
Surface imperfections on the planter
The planters are handmade and thus each planter will have its own unique surface marks and pits. This is the nature of handmade products and each planter is 1 of 1.
The surface will show small production marks or hand finished corners. They are not machine produced and will not look equal to the same specification.
What will happen if I block the drainage hole when the planter is outside?
The planter will swell from inside as there is no natural path for excess water to run off from. This in effect will cause damage to the planter causing buckling and swelling.
Please keep the drainage channel clear or use a honey comb structure in the base to prolong the life of your planters when using your planters outdoors.
Is the packaging recyclable?
All of the packaging provided to you is recyclable and will be easily disposed of in your recycling bin. Please separate all materials when recycling.
Can the plant roots destroy the planter?
There can be a situation with the plants which tend to have roots growing aggressively.
Customer service
We're here to help you
Feel free to contact us. We look forward to helping you with your inquiry. We will respond to your email as quickly as possible.
Contact us